Project
Overview
The logo redesign process mostly involved deep conversation with the client. After being in business for 20 year, Sweet Basilico has a well established customer base. The majority of their customers are returning families on vacation. Though there was a recent and consistent upswing in younger customers who would self identify as "Foodies"
The previous logo was created at the founding of the business. As we began to conceptualize a new look, it became clear that Sweet Basilico did not need a new identity. It simply needed an "updated profile picture". 
We consciously made the decision keep key themes from the original logo. Thus providing a feeling of familiarity for the older family customers. With an updated font, colors and layout, the new logo also appeals to their new customer base, the "Foodies".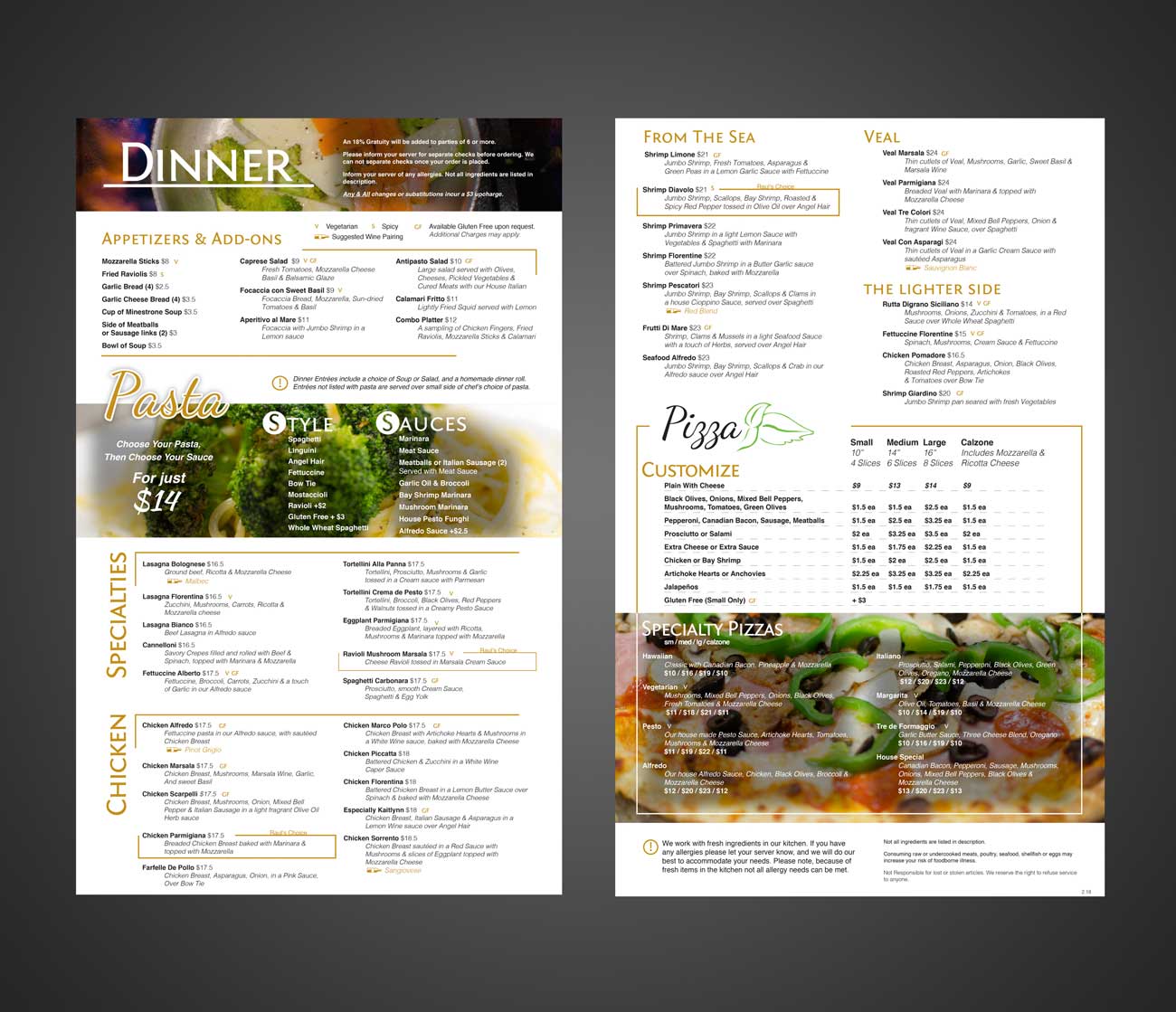 A New
Digital Look
A new website was a must for Sweet Basilico. Their previous website was build in 2004. A serious change was needed.
Their new website was built to handle all modern functions. We integrated a new reservation platform, online ordering, and contact options.
With these updates, Sweet Basilico saw a massive reduction of incoming calls related to questions and order, yet saw an large increase on take out order, and large party bookings.